.
¿Qué os parece la ilustración de portada de
Aeria, Ciudad sobre las Nubes
? ¿Hojearíais el libro si vierais esta portada en una libería?
What do you think of the cover illustration for
Aeria, City over the Clouds
? Would you have a look at the book if you saw this cover in a bookshop?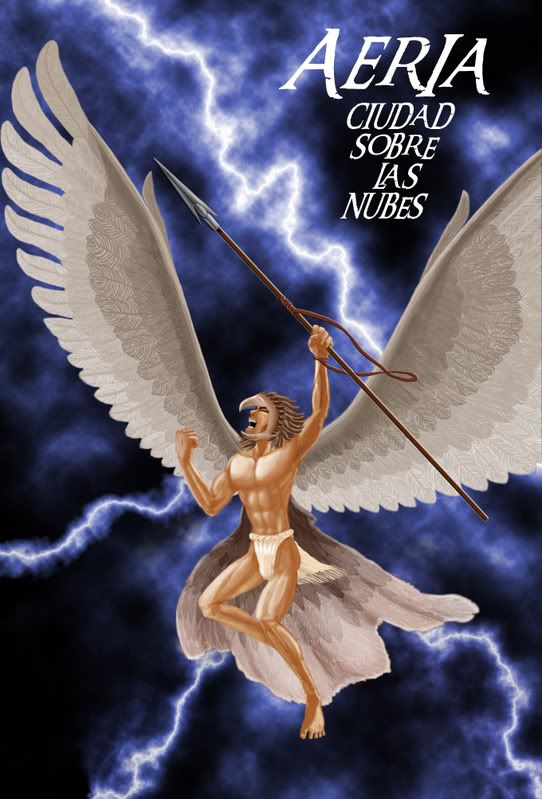 La contraportada no está terminada aún, pero ¿os parece interesante?
The countercover isn't finished yet, but do you find it interesting?
Tanto si os gustan como si os parecen una mierda, me gustaría leer los motivos por los que os lo parecen. Me reservo el derecho de borrar las críticas que no estén razonadas. Spammers, no digáis que no os avisé.
Whether you like them or you think them bullshit, I would like to read the reasons why. I reserve the right to erase non-reasoned criticisms. Spammers, you were warned.
Y, sí, están registrados en Safecreative:
And, of course, they are registered at Safecreative: